How to add & change language.
The following process will be used to add & change language features.
Click on: Languages >> showing language list.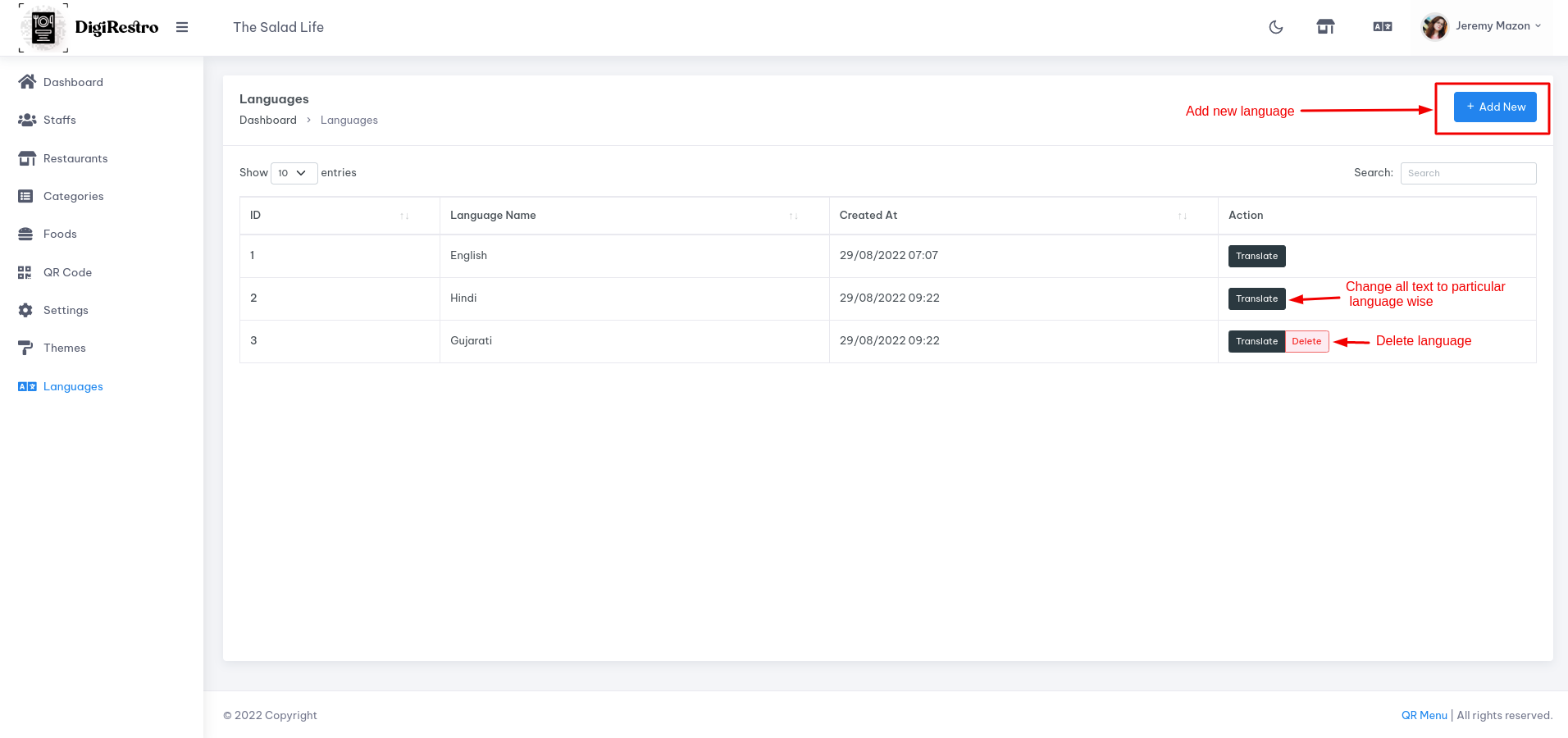 Add New:

If you want to add new language then click on Add new button. >> Showing Add New Language page like this

Put your new language name on Language Name Text box. >> Then click on Save button. >> New language added successfully.

Translate:

If you want to change all the text in language wise then click on Translate button. >> Showing Translate "Language name" page like this

Select Page to translate lable in file >> Showing the all input fields

Input lable is showning english language and input field are translated in custome language.

In input box :seconds, :attribute, :max, :min and :value etc. are compulsory to add english language and it is required.

From this feature you can also update category and food menu too.

Fill all input fields >> click on Save button. all text label save successfully.

Delete:

If you want to delete language then click on Delete button. >> Showing confirmation dailog.

If you want to click on submit button then >> Delete language successfully.

else >> cancel the operation

System default language and your default language cannot be deleted.
Change Default Language:
You want to change language click on language icon (top - rigth of the screen)

Select your language >> Your language changed.
In case if you have any problems or query then please contact us